The Grit and Grace of Marriage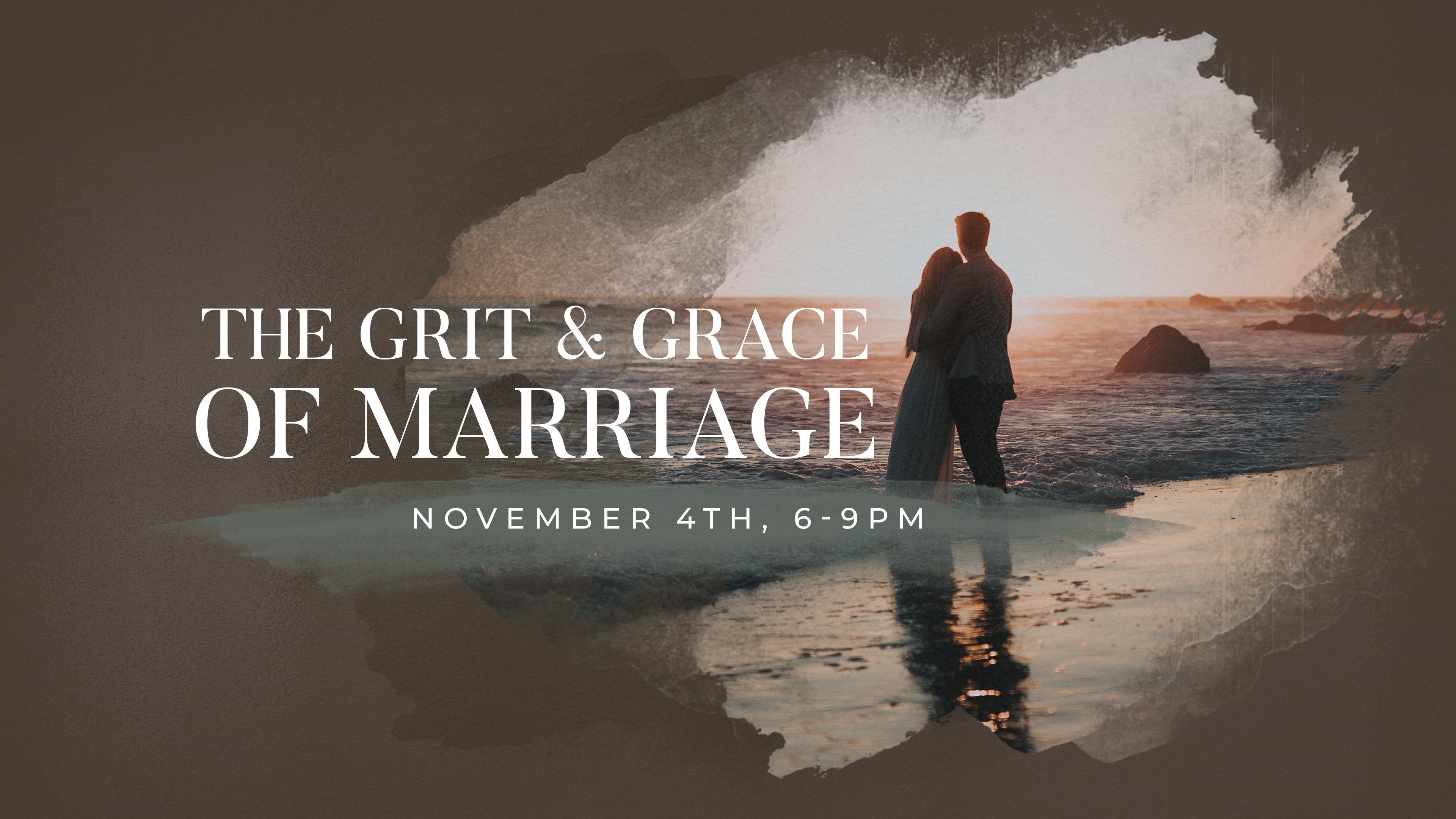 November 4, 6:00 pm - 9:00 pm
Based on the great feedback we received from our first Grit and Grace of Marriage event, and the need and desire for our marriages and families to be healthy in a world that's becoming more and more upside down, we're doing it again! This year we are adding more time in the sessions and you get to choose the most important sessions to you to attend! We're also allowing additional connecting time!
Whether you're wanting to utilize this important opportunity as preparation for marriage, a tune-up for your marriage, or date night out to celebrate your marriage, join us for this impactful interactive marriage workshop!
In our time together, you'll learn simple, practical, tangible tools from God's Word and professional, evidenced-based counseling applications. You'll leave equipped to further grow in oneness with your spouse or future spouse.
This event is for those over the age of 18 that are dating, engaged or married. You will enjoy dinner together, have FUN and meet other couples, and if you have kids they'll have a great time too (just not with you!)
Speaking of kids, the Family Team is excited to partner with families for this event and will be offering childcare for children ages newborn-6th grades. We will provide a pizza dinner along with snacks and a magic show at the event. There is no cost for those in need of childcare. Registration for children attending is required by Wednesday, October 26 and will be open for the first 100 children.

Members from our Family Team and Grace Counseling Services Team are so excited to partner together and with you for this special event! We're committed to having you leave wanting more rather than more wanting to leave! Limited spaces available (open to the first 95 couples). The cost for each couple is $75 and includes dinner and resources you'll receive during the event. Be sure to register by Friday, October 28th!
We apologize, but once registration is closed, we will not be able to process a refund in the event of a cancellation unless we are able to fill your spot with another couple.
Location
@ Grace Community Church
9160 Marshall Road
Cranberry Township PA 16066